​​Welcome
Welcome to the Bentley-Wheeler Bed and Breakfast in La Crosse; La Crosse's only multi-historic award winning Bed & Breakfast! We are located in La Crosse, WI in two refurbished and finely detailed historic homes (two time winner of the La Crosse Preservation Alliance Historic Heritage Award and winner of the Wisconsin Trust for Historic Preservation Award). The Bentley-Wheeler is located in the 10th and Cass Streets Neighborhood Historic District, and the properties are both listed in the National Registry of Historic Places by the United States Department of The Interior. We invite you to come, enjoy, relax. You'll be pleased that you sought out these incredible accommodations.
History
The highly visible three-story Bentley/Wheeler House is an elaborate patchwork of varying elements; one of the most unusual and significant examples of Queen Anne style architecture in the city. The towering irregular mass with multiple gables features distinctive recessed and projecting second story porches with lavish spindle-work. The multi-textured and colored surface, tall brick chimneys and neo-classical decorative detailing are typical of the Queen Anne style, which was widely popular in the 1890s . The carriage house with original exterior mostly intact is located just to the south of the dwelling.

Edward E. Bentley came to La Crosse in 1855 and served as president of the Batavian Bank for many years. Bentley was also one of the founders of the YMCA and active in other civic organizations. The Bentley family lived for many years in the much smaller vernacular Gable Ell home to the west at 938 Cass, built in 1859. Bentley started construction on the large Queen Anne style house on the corner in 1883 and the initial phase was completed by 1887. Bentley had three sons including Percy Dwight Bentley (1885-1968), a noted local architect who brought Prairie Style architecture to La Crosse. E. E. Bentley sold the entire property in 1890 to John E. Wheeler a second-generation banker originally from Columbus, WI.

J. E. Wheeler was president of the La Crosse Exchange State Bank and owner of the Novelty Woodworks Co. in La Crosse. Wheeler hired local architects Gustav Stolze and Hugo Schick to embellish and add on to the home in 1891 completing the project in 1911.


---
CLICK HERE
to find out what our TripAdvisor Reviews have to say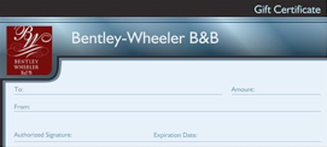 ---
---